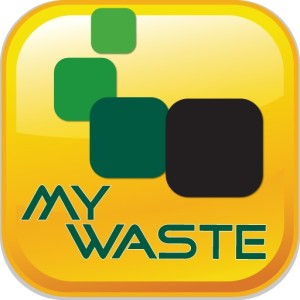 ** PLEASE MAKE SURE YOUR APP IS UPDATED TO REFLECT THE MOST RECENT ZONE CHANGES **
Do you have a smartphone or IPad? Hanover Township and waste and recycling hauler Republic Services have partnered up to allow Township residents to use their phone or IPad to alert them to trash pickups, allow them to report a problem, and much more. The APP is free, it's called 'My Waste', and can be found in the app store for apple or android.
The app lets mobile device users download the full range of information that is normally on the website or in the collection schedule that Hanover Township distributes. But now residents don't have to go hunting for the printed schedule or be sitting in front of their computers. Instead, by downloading 'my-waste'™, Hanover Township residents can check details for regular and special collections and events for household hazardous waste or e-waste days, and more.
Special features of the Republic Services Hanover Township 'my-waste'™ App include a search function that lets residents quickly find information about what to do with a regular or out-of-the-ordinary item, plus there are tips for reducing and recycling waste in apartment and condo buildings.
"The Republic Services Hanover Township 'my-waste'™ App also includes a special "report-a-problem" function that allows residents to report non-emergency municipal problems like missed collections, illegal dumping, overflowing public garbage or recycling bins, potholes, burned out traffic or street lights and more. The report-a-problem feature uses the smartphone's GPS positioning system and built in camera. All they have to do is select the report-a-problem function, take a picture and the problem is automatically emailed to us