Board of Supervisors
The five-member Board of Supervisors consists of part-time elected officials who oversee the operations of the Township.  Most, if not all, of the executive and legislative powers allocated to Hanover Township in the State Second Class Township Code are vested in the Board of Supervisors including the power to appoint professionals to assist them in the operation of the Township,  to furnish advice and counsel on technical matters, to appoint all of the members of the various advisory boards and commissions, and levy Township Taxes.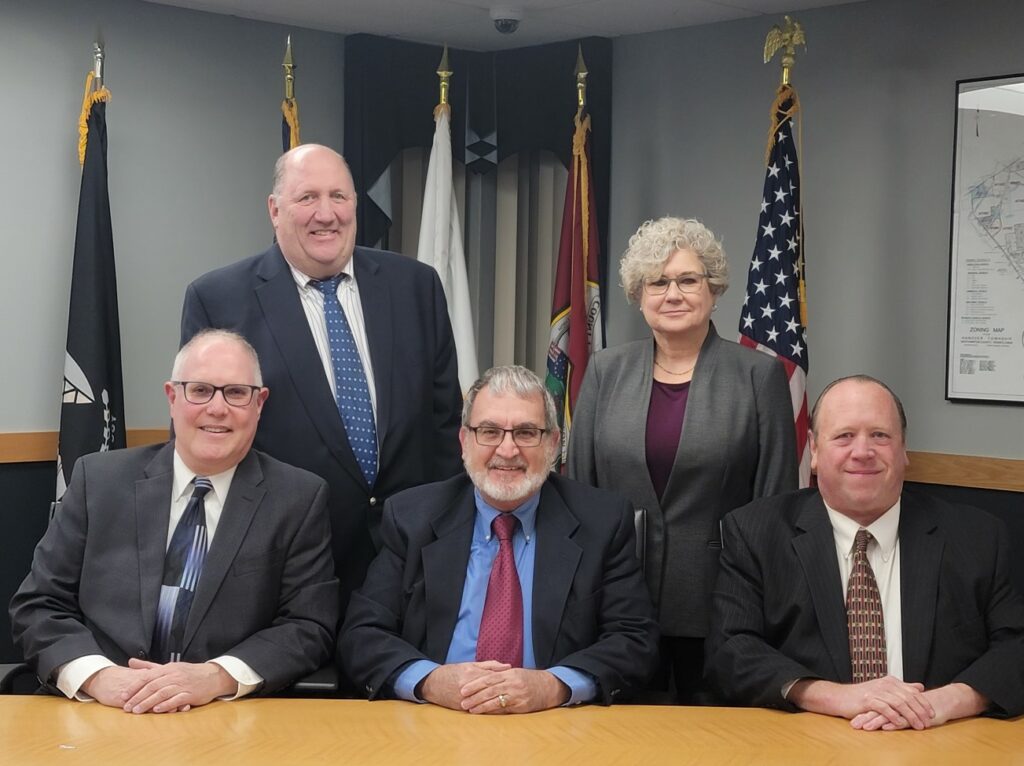 The Board of Supervisors can be reached at:
John N. Diacogiannis, Chairman – 610.865.4410
Jack D. Nagle, Vice Chairman – 610.737.4431
Michael J. Prendeville, – 484.788.8403
Susan A. Lawless, Esq.  – 908.963.6085
Barry Check  – 484.895.5271
The BOARD OF SUPERVISORS meet as follows:  January, February, March, April, May, September, October and November on the SECOND AND FOURTH TUESDAY; June,  July and August the FOURTH TUESDAY and December the THIRD TUESDAY all starting at 7:00 p.m.
Township Manager
The Township Manager is responsible for the day-to-day operations of the Township and to make recommendations to the Board of Supervisors operations, policies, resolutions, ordinances and to keep the Supervisors informed as to the Township affairs. Day-to-day operations of the Township are carried out by full and part-time employees. The office of Township Manager is established by ordinance.
Click here to access Township policies.
Click here to access all Township codes.
Contact: John J. Finnigan, Jr. – 610.866.1140, ext. 222
PA Second Class Township Code:
https://www.legis.state.pa.us/WU01/LI/LI/US/HTM/1933/0/0069..HTM
PA Municipalities Planning Code:(https://dced.pa.gov/download/pennsylvania-municipalities-planning-code-act-247-of-1968/?wpdmdl=56205&refresh=5e122e60d5b7b1578249824)